NEW SURLY WINTER BEERS NOW AVAILABLE
The final Surly variety pack of 2018 lands this week, and it's ideally suited to the coming months.
We call it the Frost Pack, and it's crafted to pair with the features of the season. As with previous variety packs, beers-for-all-seasons Furious and Xtra-Citra are included, along with two new ones exclusive to the 12-pack. Please allow us to introduce you to them
MORTAL SUN AMERICAN PORTER: Surly has never made a traditional, straight-up porter in its entire history. A terrific lineup of stouts, brown ales, and hybrids to be sure, but never this classic beer style. When we landed on making a winter-themed variety pack, a porter was a natural fit, and our brew team got to work. Mortal Sun is the result.
What you can expect: A welcoming, roast-y sweetness, chocolate and biscuit aromatics, and a nice little pop at the finish from a Willamette dry-hop addition. We brewed it to be enjoyed on those days with 17 bleak minutes of gray daylight and when your last three Amazon orders are for blankets.
ABV: 5.5%
Hops: Willamette
Bitterness: Medium
Aromatics: Biscuit, toast, burnt sugar, chocolate, coffee
Pour: Dark brown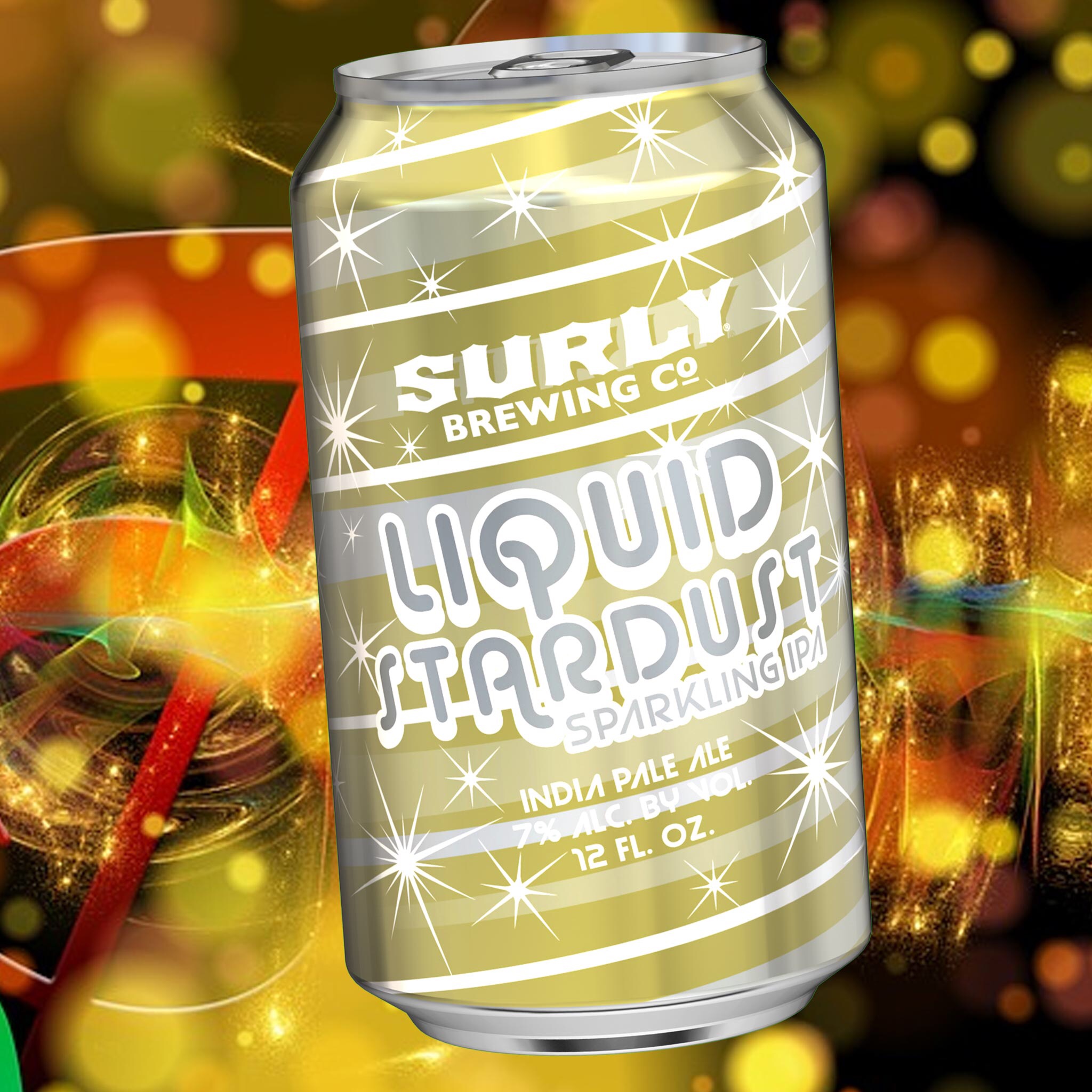 LIQUID STARDUST SPARKLING IPA: Winter isn't always bleak. We're from Minnesota, so we know that for every howling blizzard and towering pile of crud and slush, there's the one good holiday party, or the friends and family you honestly like that you only see this time of year. It calls for a champagne celebration on a beer budget. It calls for Liquid Stardust.
What you can expect: All the fruit and citrus notes you'd expect from an IPA with an Amarillo, Citra, and Mosaic hop bill, but with an incredibly crisp and dry finish. Raise a glass.
ABV: 7%
Hops: Amarillo, Citra, Mosaic
Bitterness: Low
Aromatics: Lemon, orange, mango, pineapple
Pour: Dark yellow
The Frost Pack is available to all Surly markets.
P.S. With the holiday season fast approaching for the craft beer lover in your life, the Frost Pack is a very easy gift to wrap and/or just throw a damn bow on. Just so you know.