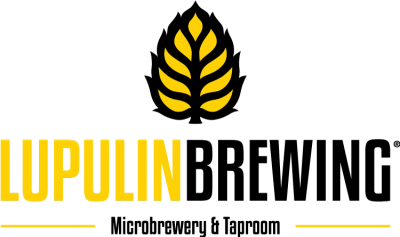 We now have Lupulin Brewing available!!
Lupulin is a local craft brewery right in Big Lake, Minnesota!

Lupulin Brewing is a family owned and family run craft brewery. Jeff and Matt did not go out and hire an outside head brewer to brew beer for them. All of the recipes are created by the founders and are still brewed with the same care and craft spirit that survived in the "garage era" of Lupulin Brewing. You will often find multiple family members helping to pour pints on Friday nights in the taproom, along with Jeff's son Aaron (who Jeff and Matt sent to apprentice at a brewery in Stockholm, Sweden before the brewery opened) taking care of many of the day to day operations around the brewery like cleaning kegs and tanks and helping out with brewing.