Whose Day is it this Tuesday?!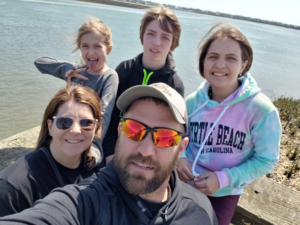 It's Jason Rinn's day for Whose Day Tuesday!
Here's some fun facts about Turbo!
When did you start at Schott Distributing?
I think Dec 2008. Time flies when you have so much fun.
What is your job title? Describe in 3 words
Beverage Delivery Legend 
What is your favorite part of your job?
Knowing that when people see my truck they smile knowing that I am delivering the goods.
What is your go-to beer and why?
Busch latte. Cools you down on a hot summer day and warms you up like coffee during the polar vortex that we call winter.
What is your favorite thing to do when not at work? 
Hang with family and friends and just chill. 
Who would you most like to swap places with for the day? Famous or not. 
To be honest I don't think I would want to change places with anybody. I got an awesome family, Great friends and a great job.
You're stranded on a deserted island, what 3 things do you have?
1) Cooler full of ice cold busch lights

2) If i have 1 and 3 that is enough

3) The swedish bikini team
What's in your coffee?
I don't drink coffee I bang every day. Bang Energy
**Not all heroes wear capes – some roll up in their 18 wheel chariot and bring the people what they want – beer! That's where you can find Jason(known to most as TURBO) every day…making people's days a little bit better!
Cheers Turbo!