Whose Day is it this Tuesday?!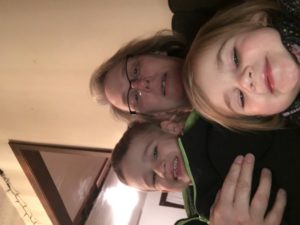 It's Tami Busby's day for Whose Day Tuesday!
Here's some fun facts about Tami!
When did you start at Schott Distributing?
November 5, 1996
What is your job title? Describe in 3 words
Administrative Assistant / Everything
What is your favorite part of your job?
Reconciling Routes
What is your go-to beer and why?
Stella Cidre or Bud Light Lime
What is your favorite thing to do when not at work?
Spend time with my grandkids
Who would you most like to swap places with for the day? Famous or not –
Really no one
You're stranded on a deserted island, what 3 things do you have?
Books, comfortable chair, my entire family
What's in your coffee?
Coffeemate French Vanilla Creamer
*You've all talked to her on the phone and now you can put a face to the name!  Tami is the person to go to for literally everything!
**Editor's note – Tami also shares her creamer with everyone at work so YES the place would fall apart without her for that and many other reasons!
Cheers Tami!