Aloha. That's how most conversations begin here. It's also how many of them end. But "Aloha" doesn't just mean hello and goodbye and love and welcome. It means more than a word can express. It's a feeling. A way of life. "Aloha" is the idea that we are all connected to everyone and everything around us and that true joy is found in respecting this connection. And it's in this aloha spirit that the Kona Brewing Company was founded back in 1994 by Cameron Healy and his son Spoon Khalsa. They combined their love of Hawaii and its pristine, natural beauty with their fondness for delicious, local brews, and lucky for us, their dream lives on more than 20 years later.
So try a few of them. And join us in our pursuit of aloha.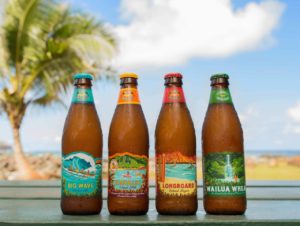 Kona Brewing Company was founded by father and son team Cameron Healy and Spoon Khalsa. The pair had a vision to reflect the spirit, culture, and beauty of Hawaii in a collection of local island craft beers, so in 1994 they set out for the Big Island to bring their dream to life.
Flash forward to today, and Kona Brewing has become one of the best-selling craft beer brands in the world. But despite our global success, we've managed to stay true to our Hawaiian roots through innovation, sustainability and community outreach. And we're still headquartered where it all began, in Kailua-Kona on Hawaii's Big Island.